Connection Module: 5-in-1 multi-function device for connecting wired and wireless probe and tool setter to controller:
1. Multiplexer – combining the signals of two sensors into one common output.
2. Converter – any type of sensors at the input and any type of output (PNP-NPN-NC-NO).
3. Anti-bounce – 0, 5, 25, 100 ms.
4. Anti-vibration – ignores triggers from shock and vibration.
5. Protection – against short circuit, polarity reversal, overload, overvoltage.
This device is designed for easy connection to the controller of any wired and wireless sensors, including third-party sensors.
Connection example: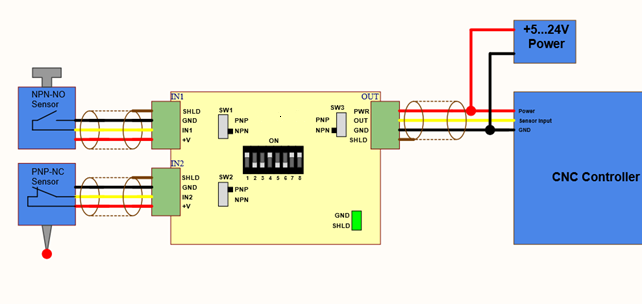 Cable shields are recommended to be connected to the SHILD pins on both inputs and output.
The main rule when connecting the cable shields is that they should all connected to GND in one place and not create ground loops.
If we consider the CM-TSm-PR connection separately, then the connection to GND is available in the CM using a jumper GND-SHILD. Inside Tsm and PR there is no connection to GND.
For the controller – CM-TSm-PR connection, you need to know if there is a cable shield connection to GND inside the controller. If there is, then the jumper in the CM must be opened.
Purpose of DIP-8 Switch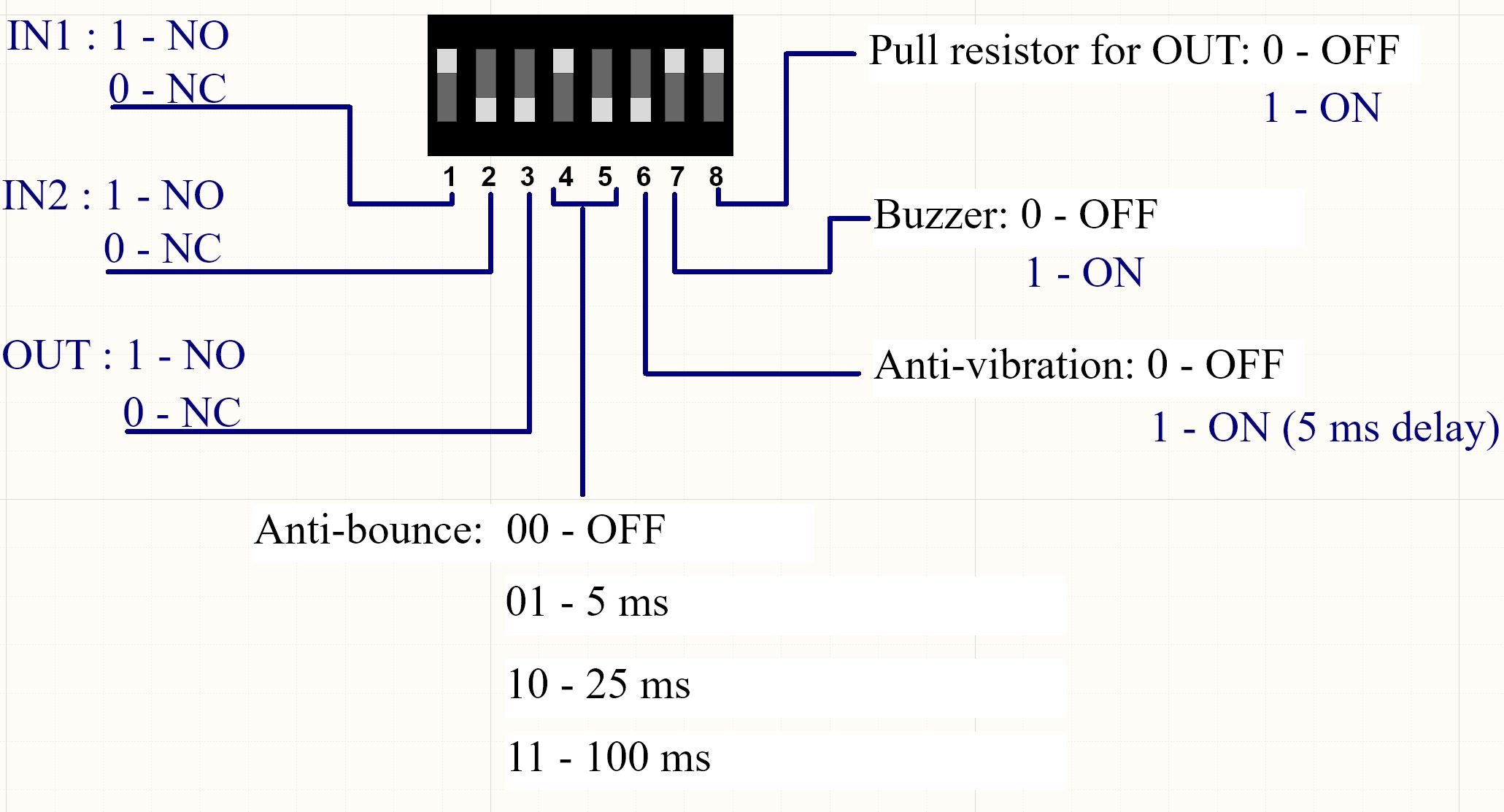 NO – normally open connection
NC – normally closed connection
Anti-bounce OFF (input – yellow graph, output – green)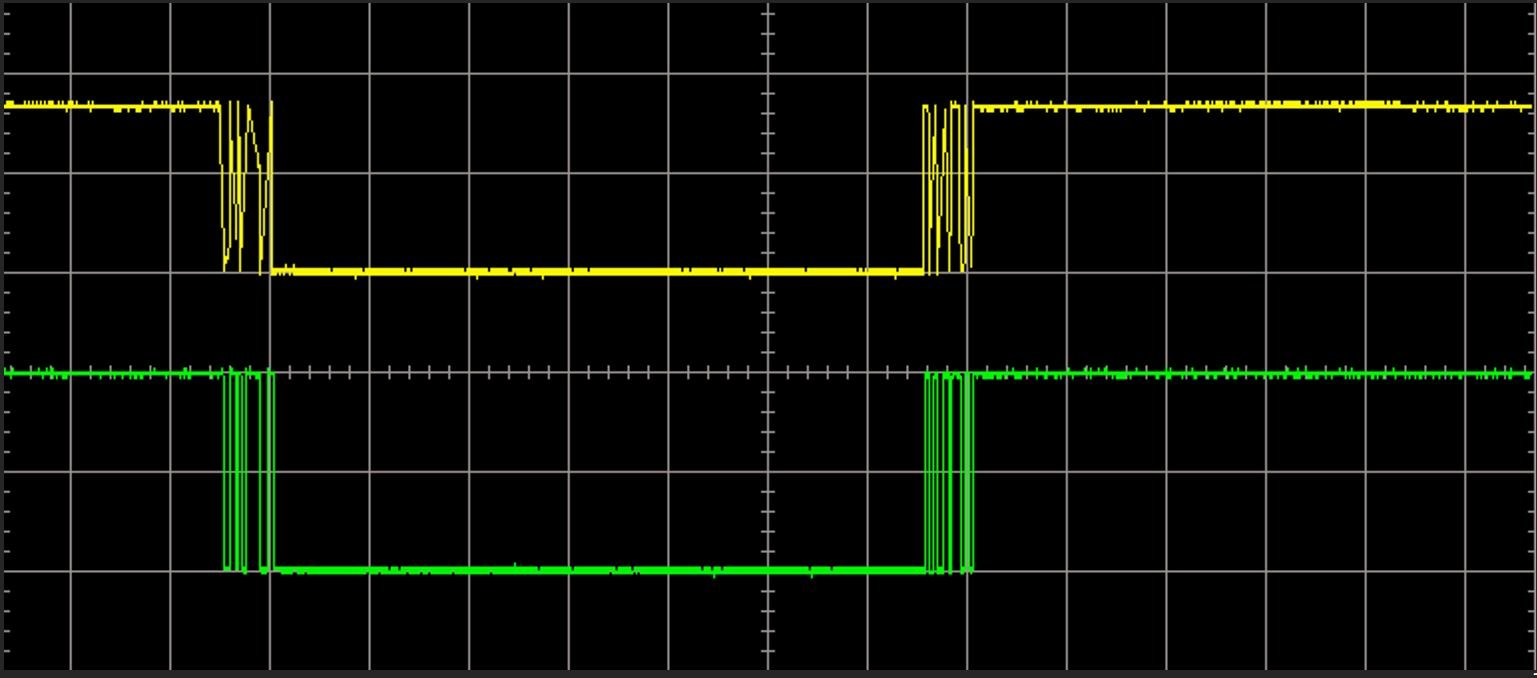 Anti-bounce ON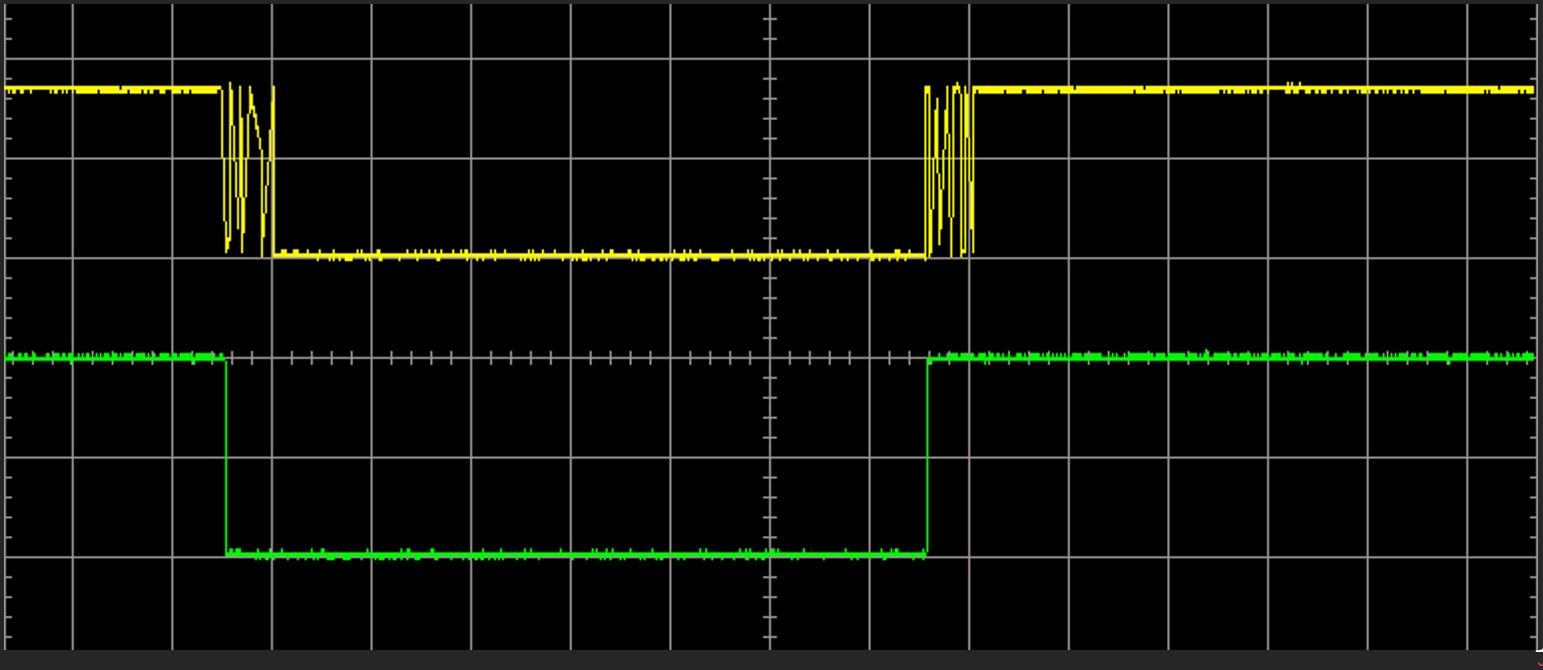 Anti-vibrationOFF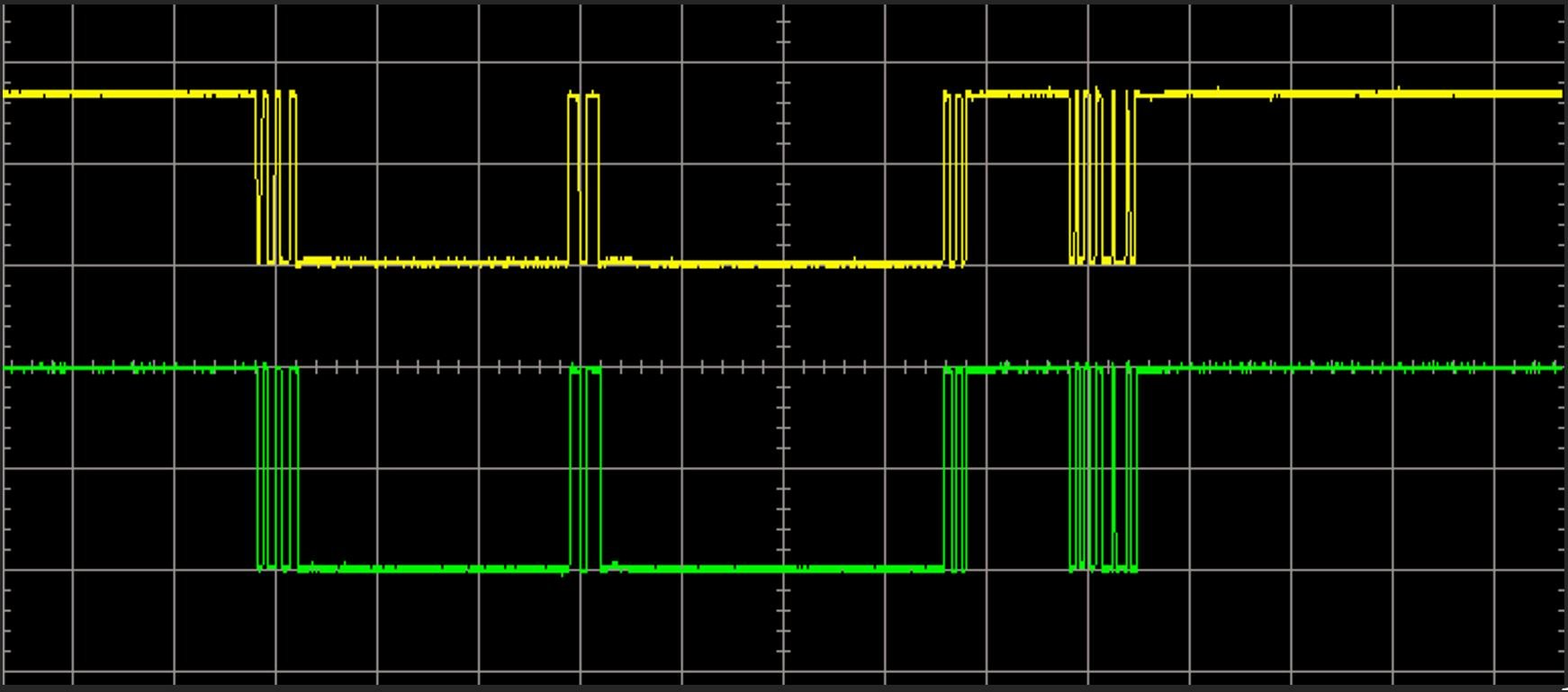 Anti-vibration ON (a fixed 5ms delay is added, which should be taken into account when measuring)